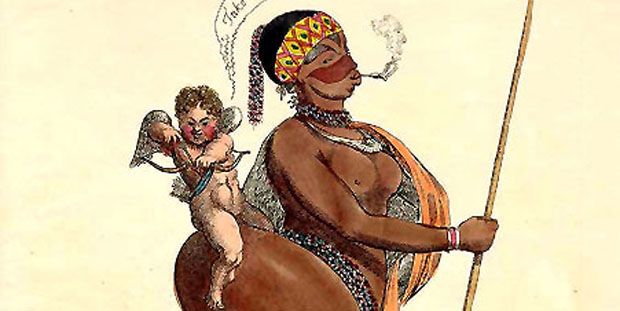 I was thirteen and a freshman in high school when I got my first boyfriend. I didn't know anything about dating or relationships. It wasn't "serious" although I thought it was at the time. He would walk me to class. I'd watch him perform. We'd sit in the hallway giggling and holding hands. I even shared my first kiss with him.
Then we broke up. And one of the ways he used to get back at me was calling me a ho and a slut.
Later, I distinctly remember being taken aside by an older Black woman. She explained to me that I was called a slut because that's what men do when they're angry. And I could have avoided it if I had never been alone with him in the first place because once you do anything with a man he will expect you to have sex with him and if you don't he will begrudge you for it.
That's because boys will be boys. And it's because you are a (Black) girl.
That was my introduction to the politics surrounding the Jezebel image.